We can't wait to welcome you back to Shining Light! Our staff has been busy preparing for your return. God has allowed us to move forward here this summer to enhance your education experience.
The main emphasis of Shining Light Baptist Academy is upon the spiritual and educational growth of its students. To accomplish this we teach to shape a biblical worldview in each of our students.
We want your children to learn everything they can that will prepare them to live a full life of service for Christ. We are thankful for each life touched by the gospel of Jesus Christ and His purpose for their lives through our school.
Our theme this year was chosen because of our desire to be united and humble in spirit towards each other. This mindset and heart is becoming of our Lord Jesus Christ.
Our theme this year is UN1TED from 1 Peter 3:8 "Finally, be ye all of one mind, having compassion one of another, love as brethren, be pitiful, be courteous".
We are praying for your and your family as you prepare for this new school year. Please pray for us daily, and let us know how we can best serve you and your family. God bless our seniors, and you and your family.
If you have any questions regarding the school year, our staff will gladly answer any questions you may have. I encourage you to thoroughly review this Back-To-School Guide.
Go Sharks!
---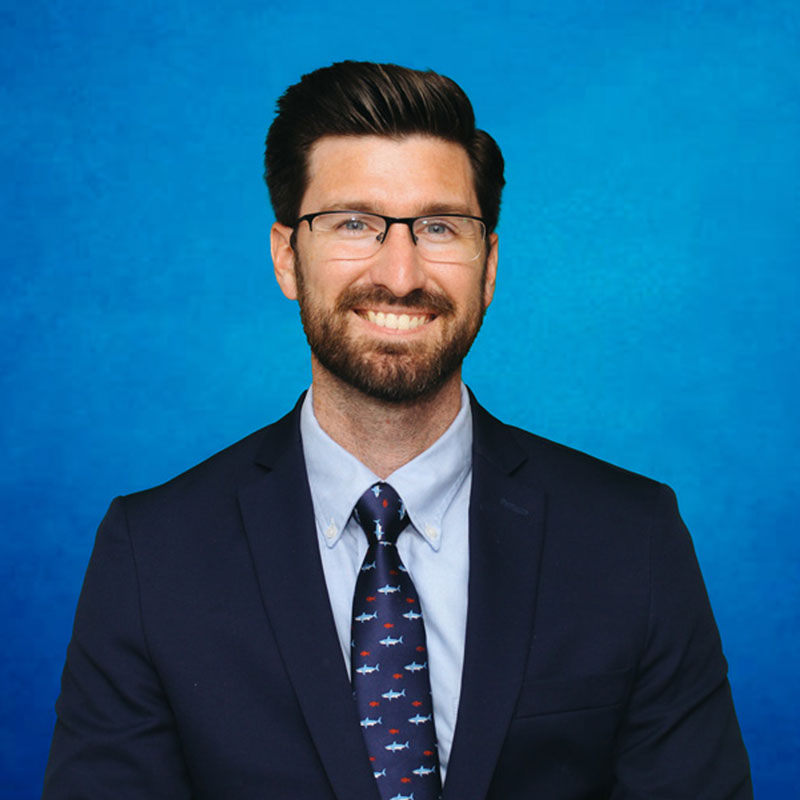 Aaron Cruse
Administrator
Program & Facility Enhancements
In the past year, we have enhanced our new covered sidewalks, drive through drop off/pickup areas, and porches. We have added a new school website, 450 new student desks, new office and classroom furniture, new picnic tables, new high school lockers, an online fan store, new sports uniforms, 450 new iPad's, new SmartBoards and Smart TV's, two new 2023 activity buses, two new SmartLabs, new theater seats in our main auditorium and chapel, and created new classrooms. To God be the glory!
The location of our new Athletic and Event Center is being studied by our site planner and engineer. We are seeking the mind of the Lord as we look at a couple of options.
Our goal is to also build a courtyard area for outdoor food and fellowship beside the main auditorium, and an outdoor athletic complex on our back property. Discussions and ideas have been presented to our architect.
Your prayers for God's wisdom and guidance throughout these processes are greatly appreciated. We simply want to honor the Lord, make the most of the opportunity He has given, and help you prepare your child for a beautiful life of purpose and service. 
Orientation
Friday, September 1 at 7pm (Main Campus) Kindergarten-12th grades
Orientation for all students in Kindergarten-12th grade will be a great opportunity to visit classrooms, meet teachers, and visit the facility enhancements. Please note that you are welcome to bring your general supplies (paper towels, disinfectant, wipes, etc.) to drop off in your classroom when you come to visit.
First Day of School
Tuesday, September 5, 2023 at 8:00am
School Hours
8:00am-2:45pm
After School Care
Juliahna Mann
Kindergarten (K5) Teacher
Polina Chubari
3rd Grade Teacher
Dawn Tucker
3rd Grade Teacher
Anna Prosanov
3rd Grade Assistant
Alycia Cruse
4th Grade Teacher
Eliza Ball
5th Grade Assistant

Oksana Kret
6th Grade Assistant
Important Contact Information Changes
In order to contact you in case of an emergency, it is vital that you make changes to your personal information in Gradelink and/or notify the school office if your phone number, residential address or email address has changed since you have enrolled.
Financial
For questions about tuition and fees, please contact our Finance office at info@shininglightsharks.com or (704) 225-0396.
Communication
SLBA communicates through email, school website, social media, and text message. Please call the school office for more information, or subscribe to our weekly newsletter.
Chapel
Chapel is a highlight of the week! Students will have the opportunity to hear from Bible preachers/teachers each week that will help them grow in their walk with Jesus. Parents are welcome to join us. 
Gradelink
For 24/7 access to your child's grades, attendance, and behavior, please get your username and password from the school office. Grades and attendance will be updated weekly. Download the Gradelink App at the App Store.
SCHOOL ID: 1150